CoDiS RT
Real Time protection
On-line monitoring and protection
CoDiS RT is on-line monitoring and protection instrument for rotating machinery.
CoDiS RT instrument runs continuously and is based on CompactRIO processing with Real time OS environment. The RT module is responsible to calculate, in real time, all essential parameters and set the alarm and warning conditions for protective purposes. This module runs 24/7 and is a base of CoDiS monitoring system.
CoDiS RT also exchanges data with DCS or SCADA using standard industrial protocols (Modbus, Profibus).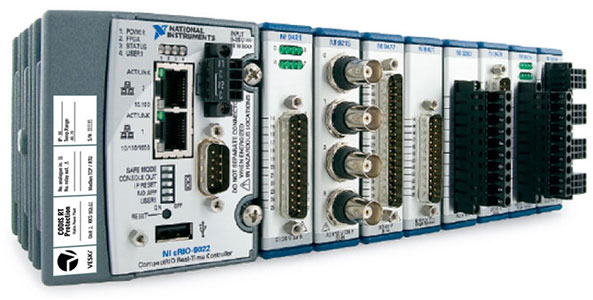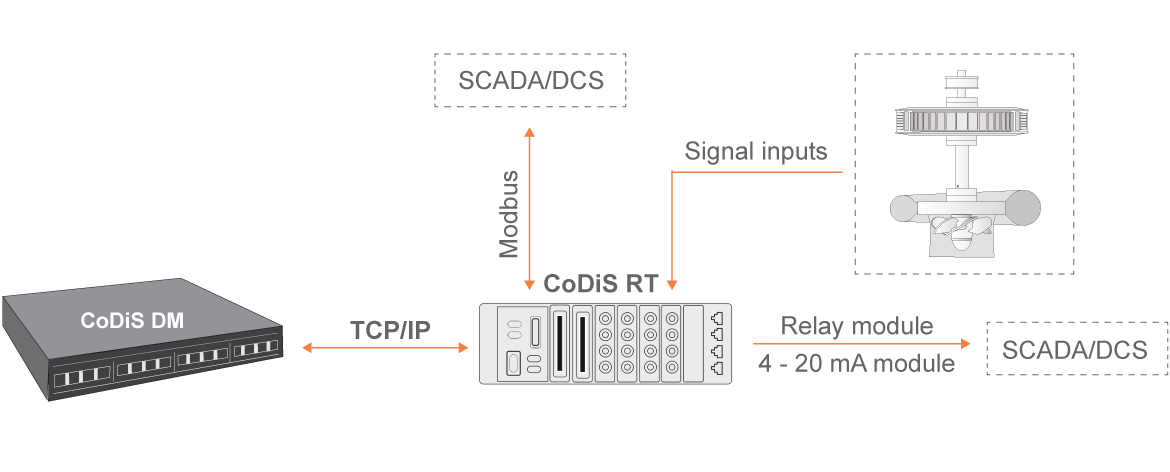 codis rt tasks

Analyzes different operating conditions (i.e Stop, Run Up, Normal operation, User defined condition)

Continuously calculates condition vector elements from acquired signals

Triggers relay and alarm notifications

Sends signal waveforms to the Server

Communicates with SCADA or DCS

Receives the orders from the server (user created event recording, configuration and setup etc.)

Time synchronization
Standard configuration

8 AI ch / 4 Relay ch

16 AI ch / 4 Relay ch

32 AI ch / 8 Relay ch

48 AI ch / 8 Relay ch

Other modules and configurations availabe (e.g 4/8/16 AO)