October, 2019
Dynamic Behaviour of Hydro Units in the RZL - Hydro2019 conference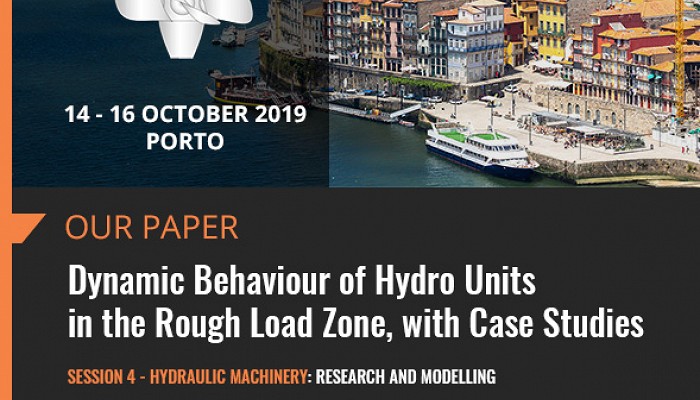 VESKi's CEO Ozren Oreskovic presented paper with case studies on Hydro 2019 conference. The paper "Dynamic Behaviour of Hydro Units in the Rough Load Zone" was written by Ozren Husnjak, Ozren Orešković and Franjo Tonković.
The paper deals with issues on Francis turbine hydro units during Rough Load Zone operation (RLZ). By using CoDiS online monitoring system, data was collected continuously throughout machine operation and through several different case studies.
The result is a conclusion that the hydrodynamic pressure pulsations are often the consequence of vibrations, not their cause.